Deborah Frye Queen of Awesome has well over twenty years of experience in business growth across multiple industries and with a focus on technology. As the successful founder of ReputationSimple, as well as several other well-known companies, the established expert focuses on online reputation management and digital marketing. An accomplished technology, marketing, revenue enhancement, and public relations professional, Deborah Frye Queen of Awesome is an asset to all who have the opportunity to work with her.
"You can count on nothing but the best from Deborah. She is extremely analytical and can take the most complex situations and break it down to the most simplistic. She is highly detailed oriented and has a vast experience of knowledge. And if all of that was not enough, she has a great sense of humor!"

– Jeff Schapiro, President at Cleaner's Supply
Some of Deborah Frye's best advice is to keep striving forward and to always find a solution within every problem:
"Be prepared to hear no. Love hearing it. Because no is not the end – find out why and never stop answering the question for your staff, clients, and yourself."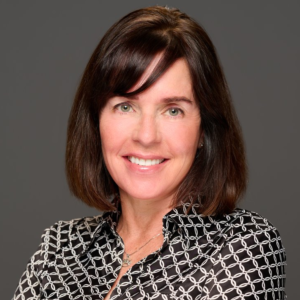 Skills and focus
In addition to the PR, marketing, and reputation management work done by her companies, the serial founder also has extensive experience with:
• Technology
• Conversion of manual systems into Software as a Service (SaaS) solutions
• Distribution and supply chain management
• Home services contracting
• Accounting and finance
• Mergers and acquisitions
• Metrics and analytics
• Integrated marketing
• Business development and analysis
• Integrated marketing
• Sales operations
• SEM
• Advertising
Deborah Frye Queen of Awesome and Reputation Simple
Deborah Frye Queen of Awesome discusses how the inspiration for ReputationSimple began:
"A client referred me to help someone who was having issues with some unfavorable news and files posted online. Our team cleaned it up and pushed rainbows and unicorns to the first page of results. It was very similar to online marketing with a few technical twists.
It wasn't long before I was known as the go-to person for business and education because I get into the nitty-gritty and can explain the technical work without making it complicated for the average person."
Deborah Frye Queen of Awesome dove into every aspect of the process, deep diving into the information and technology available and becoming an online reputation expert in the process. She became an authority on the inner workings of search engine algorithms and found some of the best solutions for prioritizing search results.
With her clients ranking at the top of search engines, the next step would be an obvious one. ReputationSimple was formed.
The company has grown since then and has since been sought out by individuals, business leaders, multi-million-dollar companies, community leaders, and public institutions. It continuously attracts clients with its proprietary technology, web marketing, and public relations strategy combination. With ReputationSimple, clients insulate their reputation from harm and achieve page one results for their targeted search terms, improving their reputation as well as online visibility.
The tried and tested system takes advantage of a combination of Search Engine Optimization (SEO), industry and client-targeted blogging, social media presence, press releases, videos, paid placements (PPC), Review Shield, and more depending on the needs of the individual client.